Our Powder Mountain race was enjoyed by riders, coaches, and the athlete's families.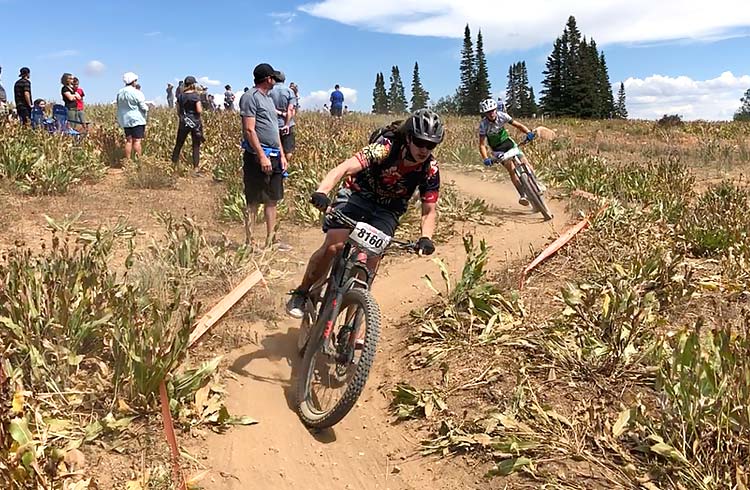 The day before the big event, we drove up to the venue for a pre-ride in order for the athletes to get oriented with the course. In years past, the route wound through the trees and meadows in a clockwise direction. This year, much of the course was counter-clockwise. This was a welcome change for the riders and coaches.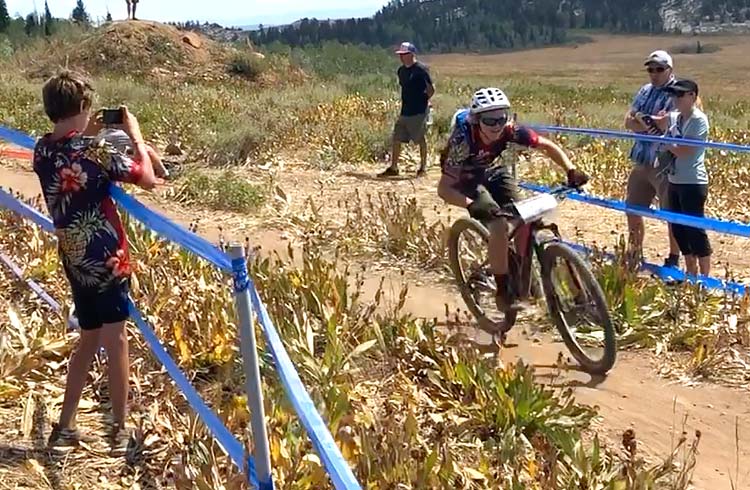 Following our team pre-ride, we were fortunate to get Utah's NICA League Director, Dallen Atack to do a ride with us on the Paper Airplane trail near the race venue.
Saturday was race day and SLCSE had 9 riders with start times ranging from 9:00 in the morning to 4:10 in the afternoon. This course was 5.8 miles long and had an elevation gain of 475 feet.
The mass start for each category allows the riders to jostle for a favorable position on dirt roads prior to hitting the single track in the trees where passing opportunities are limited. Riders are staged based on the times from the first race of the season at Soldier Hollow.
As per league rules, Utah NICA mountain bike races require a wide, paved or dirt road at the start of a course so racers get the opportunity to pass slower riders. This allows faster riders to lead the pack before encountering narrow single track. Riders in this contest were staged based on the times from the first race of the season at Soldier Hollow.
This does not always eliminate crashes and accidents. Freshman, Lukas Mesicek, one of our riders who started near the front of his group – took a spill when racers in front of him crashed and there was not enough time to stop. Undeterred, Lukas picked up his bike and made up lost time time before getting on the single track. Tyge Thompson, a SLCSE Junior-Development rider, took a fall in a loose turn and had to get bandaged up after the race. Everyone else had clean runs and enjoyed the track – even the kids who crashed.
Parents and other family members hung out at the team tent in the pit zone and cheered on SLCSE racers along the course during their races. Last year at this venue, our team canopy was damaged due to strong winds. This year's weather was much more favorable. The only complaints were due to the heat and dust in the mid-afternoon.
Many of the SLCSE mountain bike racers improved their results opposed to the season's first race at Soldier Hollow and looked ahead to the next race in Vernal.