The highest bid as of Feb. 19 is $350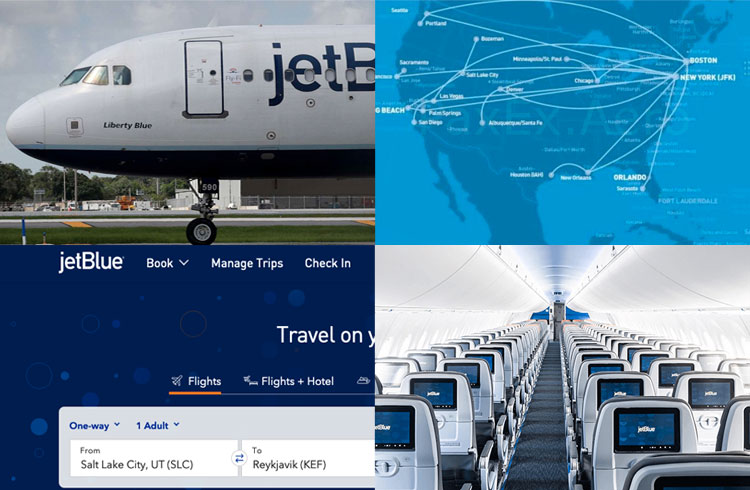 Support the SLCSE (Salt Lake Center for Science Education) mountain bike team by bidding on 4 jetBlue travel vouchers valued at over $1,500! The vouchers were generously donated by jetBlue and SLCSE mom Karinna Waddoups took care of the logistics. Thank you very much, Karinna and jetBlue. The vouchers can be used for 2 people to fly round-trip on jetBlue airlines. Important information is below. Please read everything carefully so you understand:
How to bid on the vouchers

The expiration date

Blackout dates

How to redeem the vouchers
I. This auction is for four jetBlue travel vouchers
Here are the official Terms and Conditions from jetBlue. Be sure you understand rules regarding international travel, government taxes and fees, etc.
II. All travel must be booked and flown by May 31, 2022
III. Here is how the winning bidder will book travel and use the vouchers
Call toll free at 1-855-337-9612 Mon – Fri, 9am – 5pm MT for new bookings, changes, or cancellations.
Inform the agent that you'd like to redeem a travel authorization letter; providing both the authorization and Pin Number.
A major credit card will be required to cover any applicable taxes and fees.
IV. Bids will be accepted through 10pm MST on Monday February 21, 2022
Email your bid to SLCSE mtb coach Brett Thompson, brett@pixelcrane.com. Please include your full name and phone number. If you wish to confirm your bid was received, please text Brett at 801.231.8748. The winning bidder will pay Shawn Rossiter, who represents the non-profit Bike Lake City, via Venmo in exchange for the vouchers. The vouchers were issued to Bike Lake City and they are facilitating the auction on the SLCSE mtb team's behalf. The winning bidder must pay by 10pm MST on Wednesday February 23, 2022. Once payment is received. The vouchers will be emailed to the winning bidder. If the highest bidder does not pay on time, the vouchers will be awarded to the next highest bidder.
| Date(s) | Airport(s) | Holiday/Event |
| --- | --- | --- |
| 2/17-2/28 | All | Presidents' Day |
| 2/24-3/2 | MSY / POS / GND | Mardi Gras / Carnival |
| 3/10-3/21 | AUS | South by Southwest |
| 4/7-4/25 | All | Easter and Passover |
| 4/14-4/25 | BDL / BOS / ORH / PVD | Patriots' Day |
| 5/26-5/30 | All | Memorial Day |