The Three Peaks Recreation Area near Cedar City was the host venue for our 2019 state championship mtb races.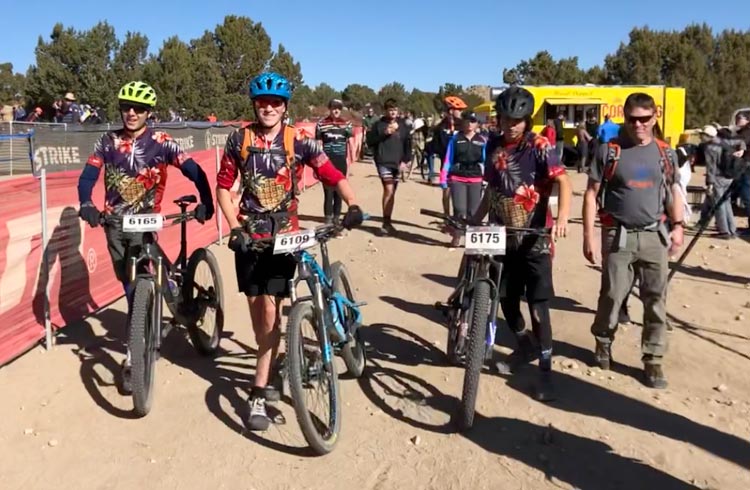 When we rolled into the race area for our pre-ride on Thursday, we were greeted with gusting winds over 25mph. Fortunately, the winds were supposed to slow down on race days.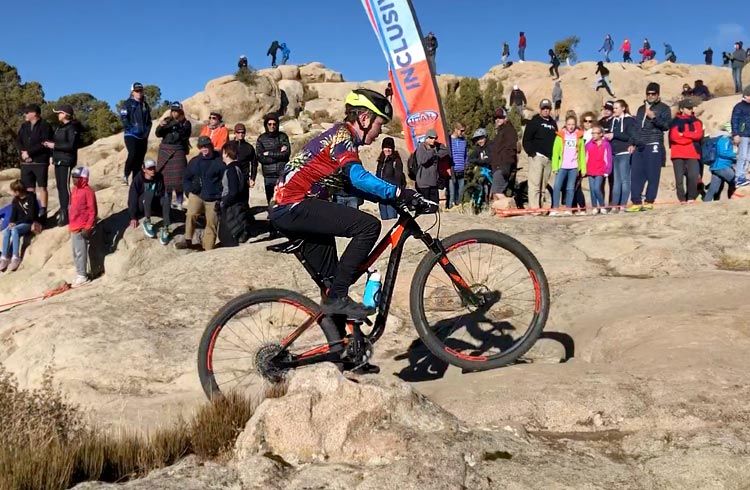 This course provided plenty of viewpoints where spectators could cheer on racers and a finish area that was second-to-none. In the last 150 yards of the finish line, racers were challenged with a rocky, technical ascent where there were several line choices. The terrain of the finish area had several elevated mounds of sandstone on both sides of the course inviting spectators to hike up and witness athletes darting through the finish gate with a bird's eye view.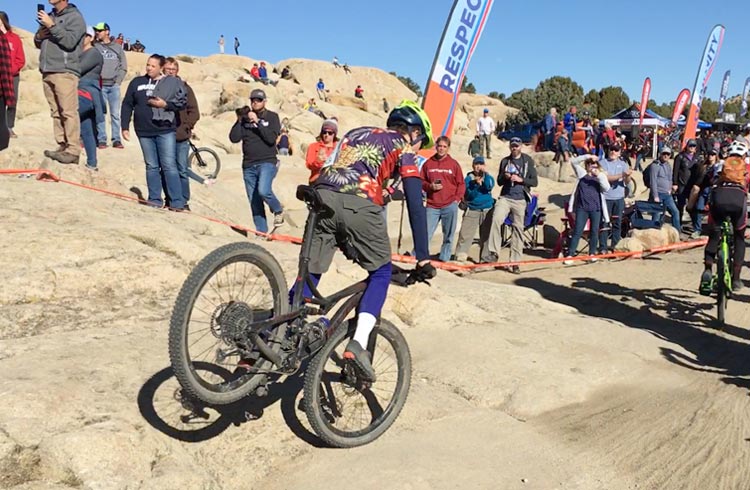 SLCSE's first rider of the day, Bryan Pala, started dead last in his category due to missing a couple of races during the season. Bryan had a superb race though. There were 90 racers ahead of him in staging, but he finished in 37th place. Great job, Bryan!
Following the race, SLCSE rider Lukas Mesicek exclaimed, "This was the most fun course of the year!". The course was just over 7 miles long and featured 560 feet of elevation gain.
Unfortunately, a couple of SLCSE's riders had to skip this race due to injury. Sophomore Jake Schafer, the team's Student Leader, suffered a hand injury during the previous Tuesday's practice. Eleventh grader Joe Ball was still sporting a wrist brace earned following a fall during a ride from a couple of weeks ago.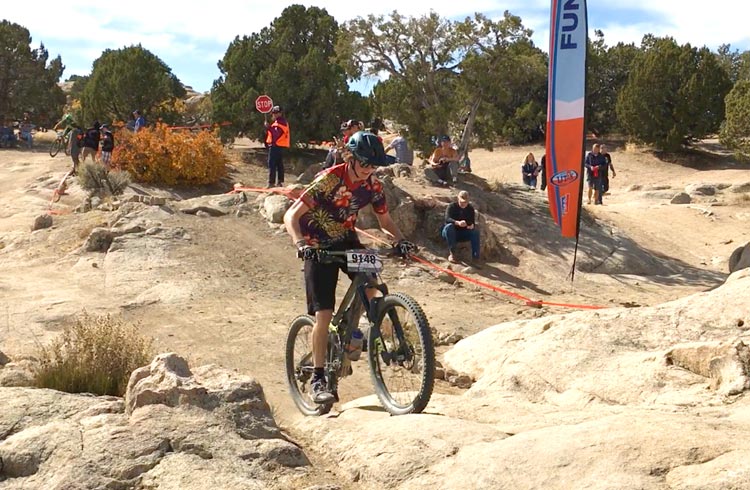 State Championships is the event where all three divisions of Utah's NICA league race the same course on the same weekend. This means there are close to 4,000 athletes eligible to compete over 2 days. Bryan and Lukas raced on Friday. Jonah Bennet, Ian Suarez, Max Porter, and Wyatt Thompson raced on Saturday. Everyone but Wyatt finished this race with a smile. Just after Wyatt started his third and final lap, his chain broke and he had to take the dreaded race result, "DNF" – did not finish.
The Cedar City location is a perfect choice for an event of this magnitude because it offers riders and their families plenty of opportunities to experience some of southern Utah's best riding and sight-seeing. When racing bikes is just a small portion of the four-day-long UEA weekend, you know you've chosen a rewarding life long sport you can share with your fellow team mates, friends, and your family.
The team owes a big thanks to all the families who participated in this year's practices and races. We owe our sponsors a great big thank you. We are grateful for all the parents who drove the kids to-and-from practice rides and races; everyone who contributed snacks, drinks and meals; all the parents who assisted with the logistics involved with accommodations on overnight excursions; everyone who assisted with setting up and taking down equipment in the pit zone. Most of all, thanks to all of the SLCSE students who rode bikes with us this year.
If you would like more information about getting your SLCSE student mountain biking with us for the 2020 season, call Brett Thompson at 801.231.8748.